Tool belt: best all-in-one tools and utilities apps for Android
10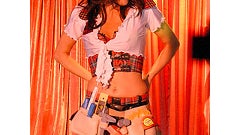 From simple rulers and level meters, through soundcheck and metal detectors, the Play Store is brimming with utilities apps that squeeze the most out of your smartphone sensors.
Sometimes these get collected together into all-in-one "tool belts" of sorts, comprising of rulers, protractors, torches, calculators, timers, level, sound and slope meters, distance and area measurements, magnifiers, even exotics like determining the size of your noodles portion.
We are rounding up some of the best all-in-one
toolboxes
over at the Play Store to help you choose exactly which one you should carry on your phone at all times, or, better yet, scoop them all.