This week in games: First Strike, Surgeon Simulator, and Glorkian Warrior are now available for iOS
3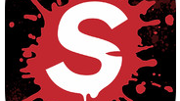 Gather around, mobile gamers, don't be shy!
Seven days ago, we distinguished several new Android games
, but today we will draw attention to the iOS platform and a few of the new titles, recently released for it.
The games this week vary from funny, light-hearted arcades, such as Microtrip and Surgeon Simulator, to serious tactical ones, like First Strike. Hopefully, you'll find a game to suit your liking.
Don't waste time, check out some of the more interesting new iOS games in the gallery below.