This iPhone 7 unboxed in zero gravity video is better than your unboxing video
8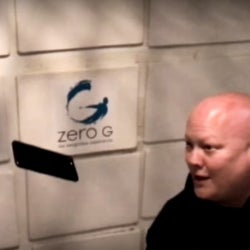 There are plenty of iPhone 7 unboxing videos out there, but this one is a must-see. Des Smith, Product Manager at T-Mobile, hauled a zero gravity airplane and unboxed the iPhone 7 while floating weightless. It made for some beautiful shots of Apple's crown jewel and its accessories freely flying in aerospace.
Des even throw some water at the IP67-certified device, which made for an exceptionally cool shot of water floating through the air and colliding with the handset. That's certainly something you won't see in your everyday experience. By the way, the whole video was shot on an iPhone 7, which means its camcorder is good enough for aerospace.
The video is just a minute and a half of joyous free-floating fun, so check it out and enjoy your new iPhone, in case you got one.