These companies have fallen out of favor, which one do you think most deserves a second shot?
69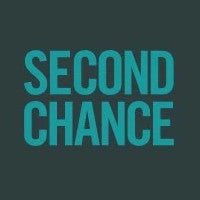 Today, seven out of the ten largest smartphone companies on the planet hail from China. This leaves just Samsung, Apple, and LG within the picture. As some will know, just a few years back, that wasn't at all the case, and the landscape was far more varied, with the likes of Sony, HTC, Nokia, and even BlackBerry being integral to the market. For various reasons, that's no longer the case.
With Sony, for example, it's as if the company is always a step behind the curve, with devices that aren't a thorough disappointment by any means, but ones that are having an increasingly hard time impressing a public bombarded by cheaper alternatives and more feature-packed flagships. Its lack of presence in the US is also deeply concerning, and we were told at MWC that the company won't be pursing carrier deals in 2016—at least not as its number one priority.
As for HTC, the Android pioneer has had some tough times lately, even though we've seen some markings of improvement—led by its Vive VR arm. Still, while HTC phones continue to impress with craftsmanship, the design is getting a bit stale perhaps, and the company is yet to deliver a competitive cameraphone that can spar with the majors.
And Nokia? Nokia doesn't really exist anymore, at least not exactly. Back in 2013, Microsoft acquired the Finnish company's handset making arm, but agreed that the remainder of Nokia can use its renowned brand name for smartphones in 2016. That means this year, Nokia may look to take a crack at the increasingly difficult smartphone market once again, albeit without much of the talent that made the Nokia of old possible. And while we're on the topic, Microsoft, too, has had a disastrous 2015, with phone shipments plummeting despite Windows 10 for Mobile.
Finally, BlackBerry. The struggling Canadian company is at a point where its story has started sounding real sad. Once an unstoppable juggernaut, BlackBerry (formerly RIM) is now barely keeping things together on the smartphone side, mostly propped up by its enterprise services.
Which of these renowned companies would you most like to see get a second shot at joining the Greats?