The inevitable happens - Star Trek watch-face hits Android Wear watches
9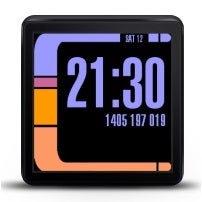 Getting the Star Trek watch-face on Android Wear watches was inevitable. And honestly, we couldn't have thought of a more appropriate welcoming act for what is, arguably, the geekiest pair of 'mainstream' gadgets to hit the market recently – the LG G Watch and Samsung Gear Live.
The "Starwatch" watch-face is available for everyone that wants it. Or needs it. It has an unmistakeable design styled after the Star Trek computer UI -a design that's guaranteed to attract the enthusiastic looks and thumbs-ups of every Trekkie in your vicinity. Whether that's a good thing is up to you to decide. The watch-face is still super-cool.
To install Starwatch, head to
the Google Play store
and install it on your Android smartphone, then pair your Android Wear with it. Starwatch will be among the available watch-faces.