The first worm affecting mobile phones is discovered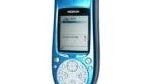 The first worm affecting smartphones running Symbian operating system has been discovered. Code named Cabir, the worm affects phones running Series 60 platform according to Symantec Antivirus. This worm is not destructive, but repeatedly sends itself to the first Bluetooth-enabled device that it can find, regardless of the type of device. For example, even a Bluetooth-enabled printer will be attacked if it is within range.
The worm is distributed as a .SIS file which is automatically installed after the receiver accepts the transmission. The worm shortens the battery life of the mobile phone because of the constant scanning for Bluetooth devices.
Once affected, every phone reboot shows the message: "Caribe-VZ/29a". Removal instruction can be found on the Symantec's web site.
More..