The budget SMT-5700 coming soon to AT&T?
5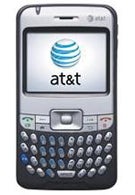 In addition to the photos of new color variants for AT&T sliders, we've got also a few snapshots of the AT&T 5700 – the uber budget smartphone of the carrier. Although in these press shots it looks prettier than in the FCC and on spy photos, it isn't as attractive as the
Centro
for example. If AT&T wants to score any sells at all, it should launch it soon, and at a really low price. We'd like to see a free WM Standard smartphone with QWERTY, wouldn't you?
AT&T 5700 Preliminary Specifications
Thank you Omie!