The best weather apps for Android and iPhone in 2017
15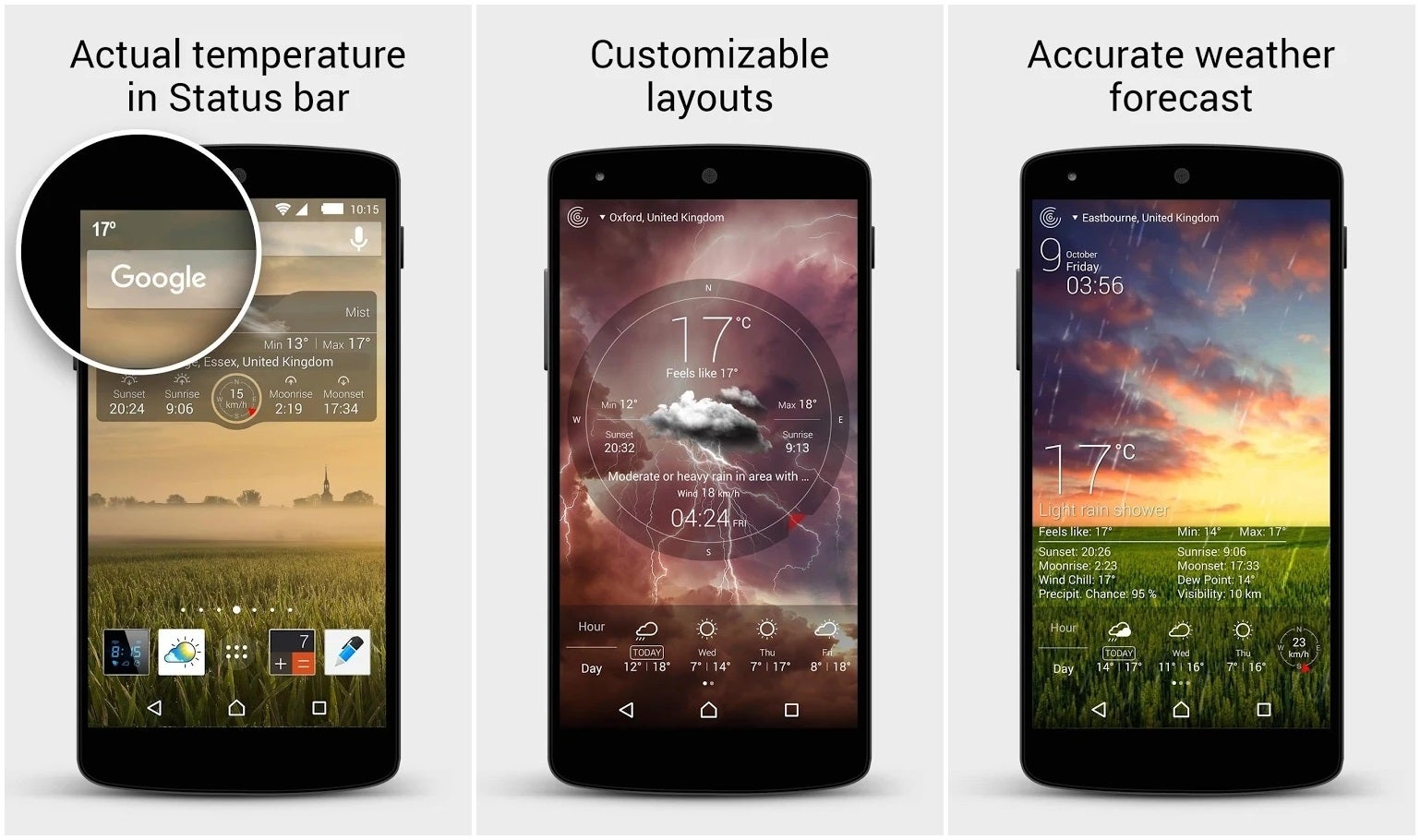 Weather apps are some of the most important tools you have before heading out on a meeting or planning a vacation. Modern meteorology is so advanced that getting a reasonably accurate forecast for as many as two weeks ahead, in almost any place on earth, has become perfectly possible.
No matter if it's a simple forecast that you seek, or an abundance of weather data with reports, predictions, maps, and enough information to entertain a geography class – you are going to find it in five of the best, most popular weather apps on
Android
and iOS. They are all available for free, though there's plenty of paid functionality to sink your teeth into if you are after advanced, detailed weather information. It's your call!
Now grab any of these and don't let summer rain surprise you ever again...
AccuWeather

AccuWeather offers accurate and local forecasts for every latitude/longitude on Earth. Forecasts are updated every 15 minutes with information for the next 15 days, in 33 languages and dialects. Current weather conditions update every 15 minutes with humidity and precipitation percentages, dew point, visibility, UV index, wind speed gusts and direction, times for sunrise and sunset.
There's also RealFeel® – AccuWeather's exclusive weather forecasting system that analyzes multiple weather factors to determine how the local temperature actually feels. AccuWeather summaries also provide an overview of the next five days' weather forecast, along with a description of the most dramatic weather event expected during this time.
Yahoo Weather

Yahoo Weather offers an elegant design with photos that match your location, time of day, and current weather condition. The app provides detailed weather information, complete with 10-day and 24-hour temperature forecasts. There are interactive radar, satellite, heat, and wind maps along with severe weather alerts. The sunrise & sunset times and wind & pressure modules are animated. The app also offers a humidity sensor, measures UV index, and reports the chance of precipitation.
The Weather Channel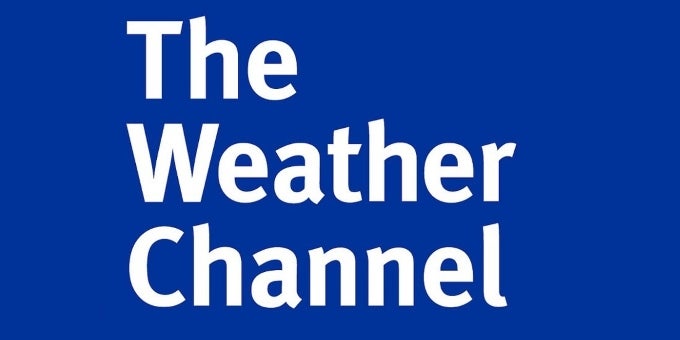 TWC's app puts changes based on your current location, weather, and time of day on your home screen, giving you current conditions and weather info. The Hurricane Central monitors tropical storms and hurricanes to issue safety and preparedness tips. When a tropical storm or hurricane forms, track it and stay safe. Hourly, 15-day, and weekend forecasts are available in both Celsius or Fahrenheit for the US, Canada, and locations around the world.
Beyond temperatures, you'll also get "feels like" weather, humidity, dew point, sunrise, sunset, wind speed, UV index, visibility and barometric pressure updates. Map layers show road or satellite views, water temperature, wind speeds, snow cover, and more.
WeatherPro Free

WeatherPro Free offers access to 7-day forecast data in periods of 3 hours, up to 3 days ahead. It boasts a customisable widget for home screen weather overviews and weather reports for 2 million worldwide locations. The app features comprehensive detail on temperature, wind, precipitation, and other relevant data. Worldwide alerts and warning levels are available for extreme weather events. Global satellite and animated radar data can be had for the USA, Australia and much of Europe.
Weather Live Free

This app makes it possible to get a detailed forecast wherever you are, for any time of the day, or for the next 7 days. It presents current and "Feels like" temperatures, wind speed and direction, pressure and precipitation information, sunrise/sunset times, rain maps, and probably more weather data than you will ever need.
ALSO READ