The best period tracker app, Clue has finally come to Android
21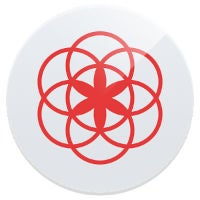 If you are a lady, and/or have a special woman in your life, it can be a good idea to keep track of your monthly cycle. There have been plenty of options to do so on Android, but the definitive best option for mobile phones has been stuck as an iPhone exclusive until now. Finally, Clue - by far the best period tracking app around (according to my wife) - has made its way to Android.
As we said, there are other options, but Clue beats them all by sheer amount of data it can track, the excellent design, and the charts that it provides based on your data. Basically, Clue makes other apps seem like they are half-assing their approach to this market need. Aside from the days when your period comes, Clue can track when you have sex, your mood on different days, cramping pain, and more. It presents this data on an easy to read calendar, along with predictions for when you'll be ovulating or when your next period will arrive.
While Clue is a great app, it isn't quite perfect. There is no way to sync data, if you had been using the app on iOS, and the history for manually adding info is just one year, and some people have data longer than that. There is also no web version yet, though that is in the works. But, it is one of the best apps for the service, mostly because it is thoughtfully designed.