The best fast chargers for your iPhone X, 8 and 8 Plus
7
While Apple's new
iPhone 8
,
8 Plus
and
X
have fast charging circuitry built in, they ship with regular chargers that take more than two hours to top up an
iPhone 8
, for example, or three for the
iPhone X
, as you can see in out testing video above. Apple does offer a
fast 29W USB-C Power Adapter
that will load your iPhone to 50% in 30 minutes flat, but that one will cost you $49 extra.
Still, Apple does give you other options, as it lists on its official support pages that the fast-charging functionality of the new iPhones is certainly accessible by plugging in certain third-party USB Power Delivery (USB-PD) adapters, and combining them with an "Apple USB-C to Lightning" cable (sold separately for $25). That one, unfortunately, is the only one certified for the task still.
Long story short, as you can see from Apple's support pages snap below, you can fast-charge your iPhone 8, Plus or X with a third-party adapter for cheaper, that is why we are making a list of what's out there that complies with USB-PD to top up your fancy new iPhone in no time.

Apple 29W USB‑C Power Adapter ($49)
USB-C-to-Lightning cable
from the Cupertino gang. Don't bother splurging for the more powerful and more expensive USB-PD adapters from Apple like the 87W version - while they'll work, the difference in charging speeds will be negligible, as the new iPhones just aren't built for that type of current, since those chargers are destined for Apple's Macs.
Apple 12W USB Power Adapter ($19)

This is the iPad charger, hence it's more powerful than the stock 5W one that comes in the box of the iPhone X. Needless to say, it will charge your phone much quicker than the one in the box, and only 15-20% slower than Apple's official 29W fast charger, according to unofficial testing. If you are fine with a bit slower charging, which still makes a night and day difference compared to the stock brick, you can save yourself a little dough, and go with this $19 iPad charger from Apple.
Anker USB Type-C with Power Delivery 30W USB Wall Charger ($21.99)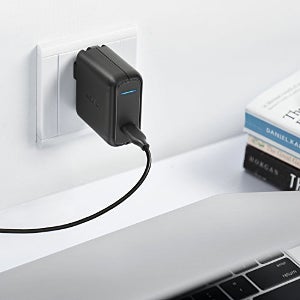 Anker needs no introduction, as it's been making quality chargers, adapters and power banks for a while, and at a very reasonable price at that.
Its USB-PD brick is rated at 30W, a bit higher than Apple's own adapter, yet can be fetched for half the price, making it the ideal choice for those who want to reap the complete benefits of fast charging without the buyer's remorse coming from Apple's pricing. The only ho-hum part here is that Anker's brick comes with only one output port, while for $2-$3 more you can get a USB-PD brick with two, albeit of a less-popular manufacturer.


Anker PowerCore+ 20100 Portable Charger, 6A Type-C ($65.99)
In addition to the iPhone X, 8 or Plus, it is also fully compatible with the new MacBook at 5V/3A. In fact, the PowerCore+ can charge a MacBook, your iPhone and an iPad once before the power bank needs recharging.
AUKEY Car Charger with USB C & Power Delivery, Dual Port 36W ($16.99)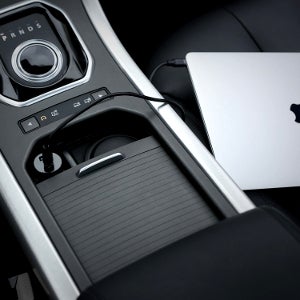 Need one for the car? Aukey's compact USB-C adapter supports Power Delivery with up to 36W, and at this price you'd want to throw one in the glove compartment right away.
Needless to say, at this output it is able to charge your Mac rather quickly as well, so you won't need to worry about running out of steam on your freshest Apple gear with this charger plugged in any 12V outlet in your vehicle.
At this price, you may find yourself charging the iPhone more often while driving, than sit
and watch paint dry
at home with the stock 5W charger that the handset comes with in the box.