The best and worst LG smartphones we've ever reviewed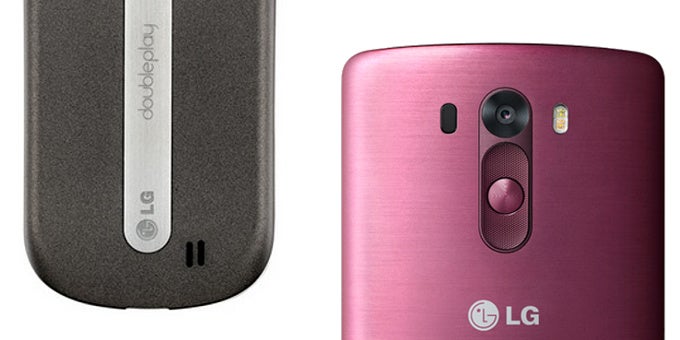 Being one of the more prevalent global smartphone slingers, LG is undoubtedly a household name when it comes to smartphones. During its long years of Android smartphone production, the second-largest handset maker from South Korea has certainly produced many noteworthy devices that have carved their way in smartphone history.
Let's explore what are some of the best and worst LG-made phones we've reviewed over the years. Note that we've sorted them in descending order.
The first curved LG device, the G Flex, was a phone that popped up in late 2013. Apart from the distinct silhouette, it also came with a rear cover that allowed it to "heal" and not get scratched. The phone came with a 6" P-OLED display at the front, a quad-core Snapdragon 800, and 2GB of RAM.
The LG Optimus G was LG's flagship offering for 2012, sporting a 4.7-inch display with a resolution of 768 x 1280 pixels, a quad-core Snapdragon S4 Pro, 2GB of RAM, and a 2,100mAh. The phone had a few weaknesses, namely the under-performing camera, call quality that left a lot to be desired (luckily addressed in the AT&T version of the phone), and the not-so mature user interface, but as a whole the Optimus G was truly a notoable LG device.
The blown-up version of the LG G2, the G Pro 2, is a phablet that is pretty feature-packed, even as per today's standards. With a quad-core Snapdragon 800 chip, 3GB of RAM, a 3,200mAh battery, and a 13MP rear camera, the phone was a respectable phablet powerhouse at the time of its announcement. It was a few drawbacks in the software department that prevented it from securing an even better rating in our review.
Despite its design was not something to lo and behold, the LG G2 was truly one of the remarkable phones of 2013. The 5.2-inch phone came with some respectable hardware inside, "handy" software features in the form of Knock Code, and a pretty good rear camera. As a whole, we had little to no gripes with the device, which secured it the top spot in our hall of fame.
Despite being an affordable phone aimed at the younger generation, this LG phone from 2011 failed to impress us. Starting from its under-performing camera and low-res display (even by 2011's standards), the LG Optimus Me P350 was a device that generally disappointed us.
Where to start, with the high price tag that it commanded, the mighty ugly TFT display at the front, or the camera that produced totally unimpressive photos? Well, you decide!
This plasticky phone impressed us with nothing, really. It had a pretty sub-par camera, even as per 2011's standards. These are just a few of the reasons due to which we awarded it with such a lowly rating.
The second generation of the Optimus L3 was even worse than the first one. Even as per 2013's standards, this LG device did not give any particular reason why you should shell out a fraction of your hard-earned money for it instead for one of its many rivals.
This is by far one of the worse phones that has ever ventured inside our headquarters. Apart from the interesting and compelling concept behind it (a QWERTY-enabled slider that had a secondary display on the sliding bit), the appalling call quality, clunky design, keyboard that was pretty hard to use made the LG DoublePlay a phone best forgotten.