The best alternative keyboards for Android - 2014 edition
43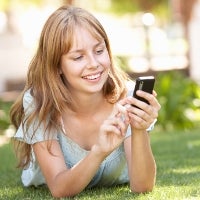 Andy, you little robot that allows us to customize our phones at levels never experienced before! Your open and easygoing approach to modding the heck out of the interface is a godsend for indulging each and every whim we might have about the way our staple apps should look and behave.
The ability to swap the stock on-screen keyboard with an alternative one is a big part of that open experience, and developers have come up with some of the best ideas in the industry to improve the challenging life of the virtual typist that we all are.
Innovative input methods are pushing the concept boundaries, allowing you to reach levels of typing speed and precision attributed only to ergonomic physical keyboards before, and sometimes even surpassing them. We've rounded up a few of the best on-screen keyboards available for Android, to facilitate your search for the one and only keyboard that will suit your current needs best.