The best alternative iOS 8 browser apps for your iPhone and iPad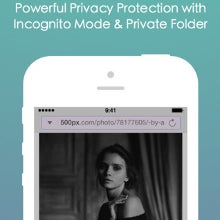 Apple's stock Safari browser is fit for most purposes you throw at it, and has that Reader mode that strips articles of annoying pics, ads and other distractions to leave you with a unadulterated text-only version. It does, however, have a few quirks, and, naturally, doesn't support the now-discontinued Adobe Flash standard, so you might want to reach for alternatives every now and then.
It could come as a surprise to the casual iPhone and iPad user, but there are plenty of third-party browsing alternatives to Safari in the App Store. Thus, if you want to sync your Google bookmarks, you can do so with Chrome on iOS, if you want a blazing fast browsing experience you can use Puffin, while Dolphin will bring you an amazing suite of extra features, not to mention that you can circumvent the Flash-forbidding Apple policies with more browsers than one. Have a peek at some of the best alternative browsers for iOS 8 on your iPhone or iPad in the slideshow below.