The best Android apps for corrupt ex-FIFA executives on the run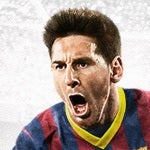 Ahh, professional football - the king of sports and intricate corruption schemes! Surely you must have learned that yesterday, the Interpol issued Red Notices — that is, international wanted persons alerts — for two former FIFA officials and four corporate executives on charges including racketeering, conspiracy, and corruption! Woah! As if the controversy of the corruption scandal, which stems from two decades and over $150 million worth of corruption allegations, wasn't already exorbitant in scale, FIFA president Sepp Blatter resigned immediately in the wake of the criminal charges against the organisation. And he is just one among nine FIFA officials and five corporate executives in the DoA's target scope!
Since we are rather compassionate individuals here, we decided to try and put ourselves in the persecuted ex-execs' shoes, which prompted us to come up with a list of 10 superb Android apps that are guaranteed to make their incredibly unforgiving lives as internationally wanted power-abusing, money-hungry former FIFA execs easier and more fulfilling!