The best Android Wear apps
15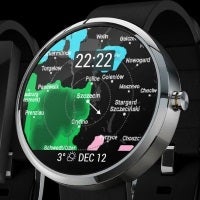 Smartwatches are loveable devices! Not only do they look splendid (well, unless your standards are Swiss-high), but they offer little bits of functionality that, really, no other device can. Yes, although we doubt smartwatch will ever have a 'killer feature' - one to put them on every wrist like smartphones are landing in the hands of millions of people as we speak - they are, nevertheless, very nice to have.
If you weren't an early adopter who took home an LG G Watch R, or a Moto 360 or a Samsung Gear and such, you might have slept on the fact that there are hundreds of apps already running on those adorable smart tickers. But don't worry, if you ever get one, you'll get up to speed in no time - especially if you check out our selection of some 25 Android Wear apps we consider essential for smartwatch owners.
Enjoy, and be sure that there's plenty more where that came from!