The Samsung Galaxy Alpha, the latest Nexus 6 leaks, and the upcoming Motorola event: weekly news round-up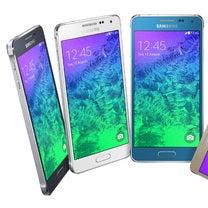 Another week has come and gone, meaning that it is time to take a second look at the most interesting stories from the past 7 days. Samsung made headlines last week with the announcement of the Galaxy Alpha – a phone that aims to impress mostly with its design. In fact, it is the company's slimmest Galaxy smartphone yet, and surely one of the better-looking ones. Too bad that it will be a month before the Samsung Galaxy Alpha becomes available. And speaking of announcements, Motorola has something in stock for us. The company has an event scheduled for September 4, and from the looks of it, the rumored Motorola Moto X+1 is going to be the star of the show. Also, a successor to the Motorola Moto G is expected to be announced there.
For more of last week's most interesting news, check out the slideshow below.