The MahTweets Twitter app for Windows Phone 7 brings push notifications
1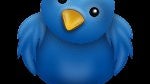 Hitting the Windows Marketplace recently is a new Twitter application dubbed MahTweets that will fulfill all of your hardcore tweeting needs with the ability to send you push notifications.
There are already a few Twitter applications available, but MahTweets is the first of its kind. Here is the nice list of features that can be found in this app:
- Push notifications (in case you didn't read the title)
- Twitpic uploading
- Geotagging
- MahTweets desktop style column/filtering for update types
- Theme aware, it responds to both the light and dark settings of WP7
There may be an official Twitter application also available on the new Windows platform, but it doesn't bring the same functionality. Check out MahTweets and tell us what you think of it in the comments below.
source:
Into Mobile
Recommended Stories