The Galaxy S5 won't get medical device certification, technically "still a medical device"
19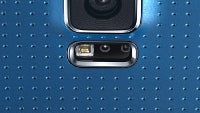 After completing a review of the GalaxyS5, South Korea's health agency officially proclaimed that the GalaxyS5, which features a heart rate sensor, doesn't fall into the"medical equipment" category. This is actually a good thing forconsumers, because it means that the SGS 5 won't risk missing itsrelease date due to the thorough testing that medical devices gothrough. However, some recent rumours claim that Samsung might behaving a different headache with supplying components on time.
The South Korean agency stated that theGalaxy S5 is, technically, still a medical device, but it doesn'tfall into the category under current law. Thus, the ministry plansrevisit the law as to differentiate between heart rate sensors madespecifically for medical usage, and those made for sport and otherleisure activities.
Thanks for the tip!
source: Gfor Games