The Apple Watch, the latest LG G4 leaks, and the Android 5.1 update: weekly news round-up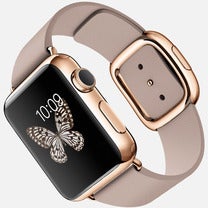 It is that time of the week again – time to look back at the most interesting stories we posted over the past seven days. Apple's press event brought a few of them – we were given an in-depth look at the upcoming
Apple Watch
, while our iPhones were treated to a fresh new software update.
Speaking of software updates, Google released Android
5.1
without much fanfare. The update isn't huge by any means, but it is welcome with its new features and bug fixes.
By the way, you know what's going to run Android? The LG G4 and the G4 Note handsets. Neither of them is official, but rumor has it that LG is working on these two devices, which are destined to become the company's flagship smartphone and flagship phablet respectively.
More on these and other attention-worthy stories from last week can be found in the slideshow below!