The 10 best cheap Android phones under $250 you can buy right now: from waterproof to stylish
17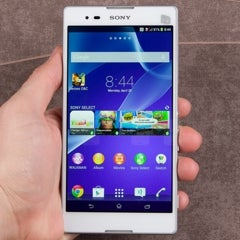 The smartphone industry is quickly reaching its saturation point, as even midrangers now come with 1080p displays, fast chipsets and high-res cameras. The devil is in the details, though, that's why we are rounding up some of the best handsets you can buy for yourself or for a holiday present that won't make you break the piggy bank, and still offer great bang for your buck.
There's never been a time like this since the first iPhone was introduced, starting the ARM's race of specs, screen resolutions, camera sensor competition, and all the surrounding paraphernalia of sensors. Each year manufacturers outbid themselves with the latest and greatest the silicon and screen panel industries have to offer, and as a result last year's flagships and midrangers fall in price significantly when the new crop arrives, paving the way for sub-$250 handsets that not only do the job, but will probably let you do whatever it is you do with a $600 phone, if you are not looking for trouble.
We've got the gamut spanning from waterproof phones, through ones with 1080p displays and 13 MP cameras, and even a few running Android 5.0 Lollipop, so check the cheapskate collection below, if you are in the market for an affordable Android.