Texas Instruments makes the tiniest chip for Qi wireless charging
4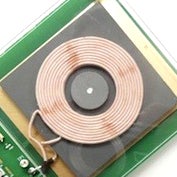 Wireless charging
doesn't require special back covers anymore. Texas Instruments announced that it has created a miniscule chip, just 0.12" at the longest, which can be placed into cell phones and other gadgetry. The chip is 80% smaller than the previous models, and still provides 5W of juice with the astonishing 93% efficiency, which should mean charging as fast as if the handset was plugged in.
The chip is available right now at $3.50 a piece, if you buy in a batch of 1000. TI doesn't say which manufacturers have expressed interest, but we've had wireless charging solutions from most of the top cell phone makers now. The chip will allow for thinner phones to get wireless charging capabilities, and is compliant with the prevailing Qi standard.
For more information about the upcoming wireless charging revolution, you can read our in-depth article
here
.
via
Electronista