Test drive the U.S. Cellular network before you sign on the dotted line
4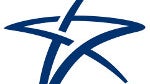 Saying that "
You deserve to know what to expect from a wireless network before you sign on the dotted line
," regional carrier U.S. Cellular is starting a program that allows potential customers in specific cities to test a handset along with the U.S. Cellular Tier 2 network for
one week
before signing a two-year contract. The mobile operator has had trouble adding new subscribers and has tried several different plans to bring in a steady flow of business.
The beauty of this test drive is that after one week, the customer has the option of signing with U.S.Cellular or simply walking away. The cellular carrier may not play amongst the big boys, but does offer some of the same toys they do including the
Samsung Galaxy S III
and the
Samsung GALAXY Note II
. The
Samsung Galaxy S4
will also be available to U.S. Cellular customers.
source: U.S.Cellular via
FierceWireless