Take that, Pixel sweaters! Tokyo airport outfitted with tiny toilet paper rolls for your phone
11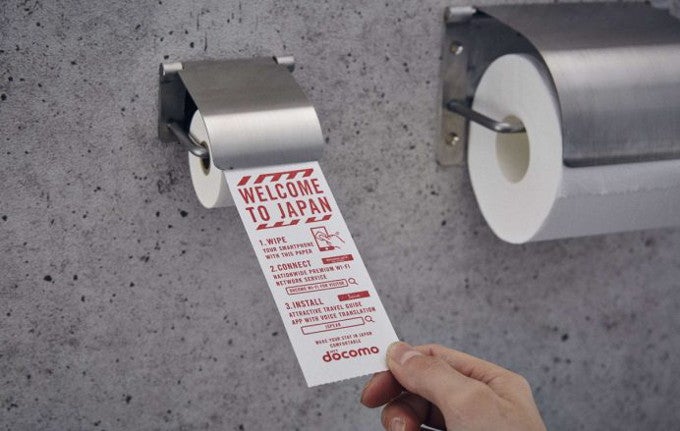 Oh, Japan, your germaphobia and your love of gadgets can do wonderful things when they team up for a brilliant marketing idea. What you see in the picture here is obviously a toilet paper roll. Next to it is a smaller roll... for your smartphone.
Courtesy of the largest Japanese carrier NTT DoCoMo, the miniscule paper roll serves several purposes. First, you can wipe your phone's screen with it to keep it pristine and hygienic, immune system be damned. Next, there is useful Wi-Fi login information, as these phone paper rolls are situated all over the Tokyo airport Narita.
Last but not least, for our international passengers, we have travel info and translation service app details, all on the back of the tiny toilet paper for your smartphone. Only in Japan. This surely beats
Google's Pixel sweaters
by a mile.