Tablet sales may best notebook sales in Q3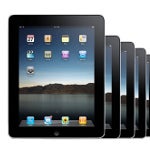 Industry sources are pointing to a milestone during the third quarter this year. As new tablet PC models are introduced, it is expected that tablet sales will outpace sales of notebooks. Taiwan based panel manufacturers said they have seen an increase in orders for panels used in smartphones and tablets.
When Windows 8 comes out, it is expected that the new Microsoft OS will help laptops get a sales boost, but it probably won't be enough to best tablets. Sources also say that notebook sales will be affected by smartphones, specifically the next iPhone. Depending on how significant this shift may be, it is believed that notebook makers will be adjusting their market strategies.
source:
DigiTimes