T-Mobile's new policy to disappoint smartphone and texting users?
17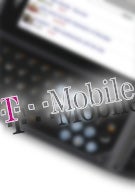 Some negative changes affecting smartphone and heavy-messaging users on
T-Mobile
might be about to happen soon. BGR informs that starting from June, all smartphones (both new activations and upgrades) will need to have a data plan. Sorry folks, you will still be able to surf the web through Wi-Fi, but not before you pay for your data service… The only customers getting away with their skin will be those who opt for either the BlackBerry Pearl or the BlackBerry Pearl Flip.
The other part of the bad news concerns subscribers on T-Mobile's Unlimited Domestic Messages for Families. Again, sometime in June, the carrier is expected to raise the current $19.95 rate to $24.99. Not pretty cool actually, but what can you do? You can still give your opinion a voice and share your thoughts with us!
source:
BGR