T-Mobile to add new, lower cost data plan option for smartphone users
This article contains unofficial information.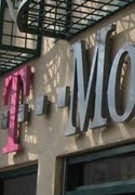 Those smartphone users on T-Mobile who don't access the internet that often, are miffed at having to pay the same $30 per month data charge as those who are constantly browsing the web. The good news is that those close to the situation say that the carrier will soon offer smartphone users another option that can sharply lower the monthly bill.
According to these insiders, starting in November, T-Mobile will offer those using smartphones, 200MB of data per month for $9.99. If you decide to take the carrier up on this lower monthly plan and you start to realize that you are consistently going over the 200MB threshold, you can change to the unlimited $30 monthly offering.
source:
TmoNews