T-Mobile strikes back at AT&T with newspaper ads
38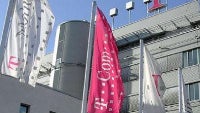 AT&T has started taking shots at T-Mobile's 4G HSPA+ network and now T-Mobile is ready to respond. The nation's fourth largest carrier, T-Mobile, is getting more aggressive defending its 4G network.
And while it is not yet certain whether we'd indeed see those ads run in the press chances are T-Mobile will approve them soon and if all plays out as expected, they can even end up in tomorrow's papers.
AT&T has fired at T-Mobile for not offering a data service as fast as its 4G LTE service, but on the other hand T-Mobile says it's got brilliant coverage and nothing to be ashamed of. Take a look at T-Mobile's counter-ads right below.
source:
TMoNews