T-Mobile says 5% of customers affected by outage
This article contains unofficial information.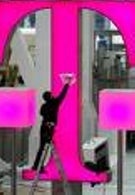 T-Mobile customers across the country have been complaining about having the signal indicator on their phone go from 3G to SOS. Reports have been circulating about it being a local tower issue to being as big as a global outage. On T-Mobile's own web site, a message claims that only 5% of T-Mobile customers are being affected by the service disruptions that the carrier says started at 5:30pm EST. The nation's 4th largest carrier says its' Rapid Response team is hard at work to resolve the issues. If you're a T-Mobile customer, let us know if you lost your service and if you have it back yet.
source:
T-MobileForums