T-Mobile saving cash for AT&T merger
14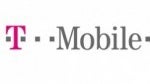 A spokesperson for T-Mobile's parent company Deutsche Telekom has admitted to The Wall Street Journal that the company has been setting aside cash in order to retain key executives if the AT&T merger goes through.
Apparently, T-Mobile has already recorded $64 million over the past two quarters for "merger-related" employee costs, and now we know exactly what that means. Deutsche Telekom has said that money will be used specifically to retain "top employees" in the case that the proposed merger does go through.
Of course, we still have no idea when that may be happening. The US government is still investigating the proposal, and while there has been a lot of vocal opposition to the plan, everything has been fairly quiet recently. As of right now, the best guess is that a decision will be made by the middle of 2012.
source:
WSJ
via
BGR