T-Mobile reinstates the $18 upgrade fee
This article contains unofficial information.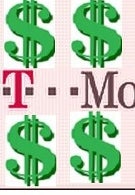 We just
reported
the other day about how T-Mobile was shaking up certain Individual and Family plans to save you a few bucks here and a few bucks there. What the carrier gave you with one hand, it is taking back with the other according to a report in TmoNews. Starting April 15th (a day notorious in the U.S. for another giant hand reaching into your wallet), T-Mobile is reinstating the Upgrade fee of $18 for all handset upgrades done through the retail, customer service, web site, business and RPS channels. It was a week before last Xmas when the fee was discarded, but with the weak economy and heavy competition among carriers leading to lower prices for consumers, the lost revenue has to be made up some how. For the customers of the fourth largest carrier, it is easy come, easy go.
source:
TmoNews