T-Mobile not carrying Bold, sticking to Javelin?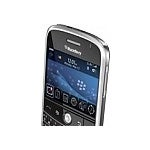 According to a high level individual at T-Mobile, the company will not be carrying the Bold, BlackBerry News reports. Instead, the company will focus its efforts on the
EDGE
-based QWERTY Bold equivalent, the BlackBerry Javelin 8900, as well as the upcoming BlackBerry Pearl 8220. It is always possible that the company will release a variant of the Bold, however the situation is unlikely.
Though many will be disappointed that the Bold won't be coming to T-Mobile, future Pearl 8220 users will be happy to know that the device will support 6 way calling. So parents, be sure to watch those minutes!
Source:
BlackBerry News