Surprise! New Windows 8 ads are actually funny
29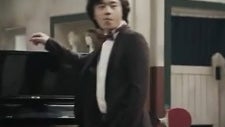 Microsoft is known make solid business software, it's known to make the most popular operating system in the world and it is known for many more great things, but its marketing is usually not one of them. This time, though, with its new Windows 8 ads targeting China Microsoft is right on the money and the ads are plain hilarious.
You won't hear much about Windows 8 features in the ads, but instead the messages of
"Beautiful and fast,"
"Work and play,"
and
"The power of touch"
come across great.
The videos are absurd, crazy, creative and extremely funny. This is definitely the kind of marketing Windows 8 would make use of. Some of its features haven't been met with a huge excitement, but those universal messages in the ads definitely come across. Check them out below.
source:
TheVerge