Stories you shouldn't have missed this week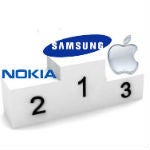 Let's say that it is snowing outstide and you're stuck at home wondering what to do. Or perhaps you're feeling lazy on a weekend morning and you'd rather read some stories from around the web instead of getting out of bed. Either way, we have some stories for you - the stories you shouldn't have missed this week!
We have a thorough preview of the upcoming Sony Xperia Z, formerly known as the "Yuga", leaked information about upcoming Asus tablets, a breakdown of the global cell phone market share, and more. For more information about these and other interesting stories, just follow the links below.
SUBSCRIBE TO OUR NEWSLETTER!