Stories you shouldn't have missed this week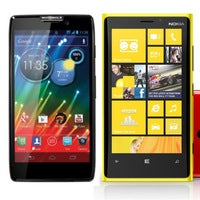 Another week full of exciting news and announcements is behind us. Did you happen to miss any of them for whatever reason? Then you've come to the right place. Once again, we have collected the past week's most interesting stories for your reading enjoyment. We have the announcements of Nokia's new Windows Phone 8 flagship, the long-rumored Motorola DROID RAZR HD, the new Kindle Fire HD tablet by Amazon, and a confirmation that HTC will be unveiling new handests later this month. But that's just the beginning. In case we have your attention already, just take a look at the links below and read all about these and other stories you shouldn't have missed this week.
SUBSCRIBE TO OUR NEWSLETTER!