Stories you shouldn't have missed this week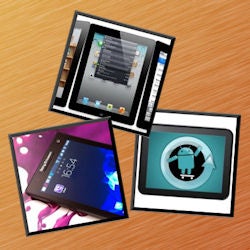 Can you believe it, guys and girls? The
Samsung Galaxy Nexus
is finally here in all its glory! And, without a doubt, its U.S. arrival was the highlight of the week. But while most of the folks who wanted to grab one had to wait until December 15 – the day when Verizon officially made the smartphone available for purchase, a few lucky individuals were able to buy a Galaxy Nexus from their local Best Buy store several days in advance. Was it a rookie sales representative's mistake, or the buyers simply knew the right people? We might never know, but it doesn't really matter anyway. Those who want to own a Samsung Galaxy Nexus may simply visit the nearest Verizon outlet, or order it from a third-party retailer, should the carrier be out of stock. We also got the chance to take the smartphone for a spin and even ran some benchmark tests on it to see what it is capable of.
Speaking of high-end Android smartphones, photos of what is said to be the
Sony Ericsson Xperia Arc HD
, codenamed Nozomi, leaked on the web. Rumored to be the company's 2012 flagship, the smartphone is expected to boast a 4.3-inch display with 1280 by 720 pixels of resolution, dual-core processor clocked at 1.5GHz, and Adreno 220 graphics. The back of the device will be graced by a 12-megapixel camera, if the rumors are on the right track.
Of course, we didn't forget to bring you a solid amount of editorials this week, starting with an article that uncovers some of the mysteries of phone audio quality. Another post that is totally worth checking out is our list of 10 great iOS apps for students. We also have one dedicated to those who own a
HP TouchPad
and want to jazz it up a bit with a dose of Android. But the list does not end here – we seem to have an explanation as to why people are not too fond of on-contract tablets, so we put our insights in an article for you. Last but not least, "Do you use your cell phone while driving and for what?" is a poll that we are currently conducting, and your participation is greatly appreciated.
Here is a flashy tablet that we got to play with this week – the Honeycomb-powered
Motorola DROID XYBOARD 8.2
. The slate was just added to Verizon's lineup together with the slightly bigger
DROID XYBOARD 10.1
and touts some pretty potent hardware along with speedy LTE connectivity. But is it any good and is it really worth your hard-earned money? Well, the answer to this question lies at the end of our review, so check it out to learn more.
It is no secret that Nokia is planning a return to the U.S. smartphone market, and the first step to achieving that goal has already been taken. The week brought us the announcement of the
Nokia Lumia 710
for T-Mobile, which is to be an affordable Windows Phone offering. How affordable you ask? Well, $50 and a 2-year agreement is what it will take to own one, which seems more than reasonable. You can expect finding the Lumia 710 on T-Mobile's shelves starting January 11, and until then, do not hesitate taking a look at our hands-on.
Care for a spicy rumor? Well, here is a good one – Apple is planning on launching a smaller version of the iPad with a 7.85-inch display, according to part suppliers. The mini iPad will allegedly launch in the third quarter of 2012. However, all of that is pure speculation, so we hope you have your salt shakers nearby. In other Apple-related news, the A5 processor, which powers the
iPad 2
and
iPhone 4S
, is now being proudly made in the United States. Samsung's $3.6 billion foundry in Austin, TX is now responsible for producing Apple's SoC, according to people familiar with its operation.
If you have ever had the feeling that Verizon charges too much for its Android smartphones, you might be not mistaken. And it seems that the reason for the "premium" price tag they bear is none other than the iPhone itself. You see, the subsidy that Verizon has to pay Apple for each iPhone hovers around the $450 mark, which is a figure others manufacturers have yet to beat. And Verizon might be trying to make up for all that money by raising the price of its Android handsets, according to industry analysts. Read along to find out more.
Last but not least, we have a couple of reminders for you. First of all, our iPad 2 giveaway is not over yet, and participating is as easy as pie. One lucky winner will walk away with the shiny tablet on December 19, so if you have not registered yet, follow the link below to do so. Another thing we want to remind you of is that we have a brand new following system on our web site. It lets you easily keep track of the content that interests you the most. Have a great weekend, everyone!