Steve Jobs working on the next-gen iPad and iPhone from his home
17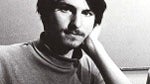 Steve Jobs may be on a medical leave, but according to people familiar with the matter, this doesn't stop him from working on the next-gen iPhone and iPad.
According to these sources (as cited by WSJ), he is still "closely involved in the company's strategic decisions and product development", with the iPad 2 and iPhone 5 specifically named among these products.
It's worth noting that the last time Jobs requested a leave on medical grounds, Apple's COO Tim Cook stepped in, and during his tenure as Apple CEO, the company's stock rose 78%.
How important is Steve Jobs for the future of Apple?
source:
WSJ