Starbucks announces voice ordering capabilities for its iOS and Android apps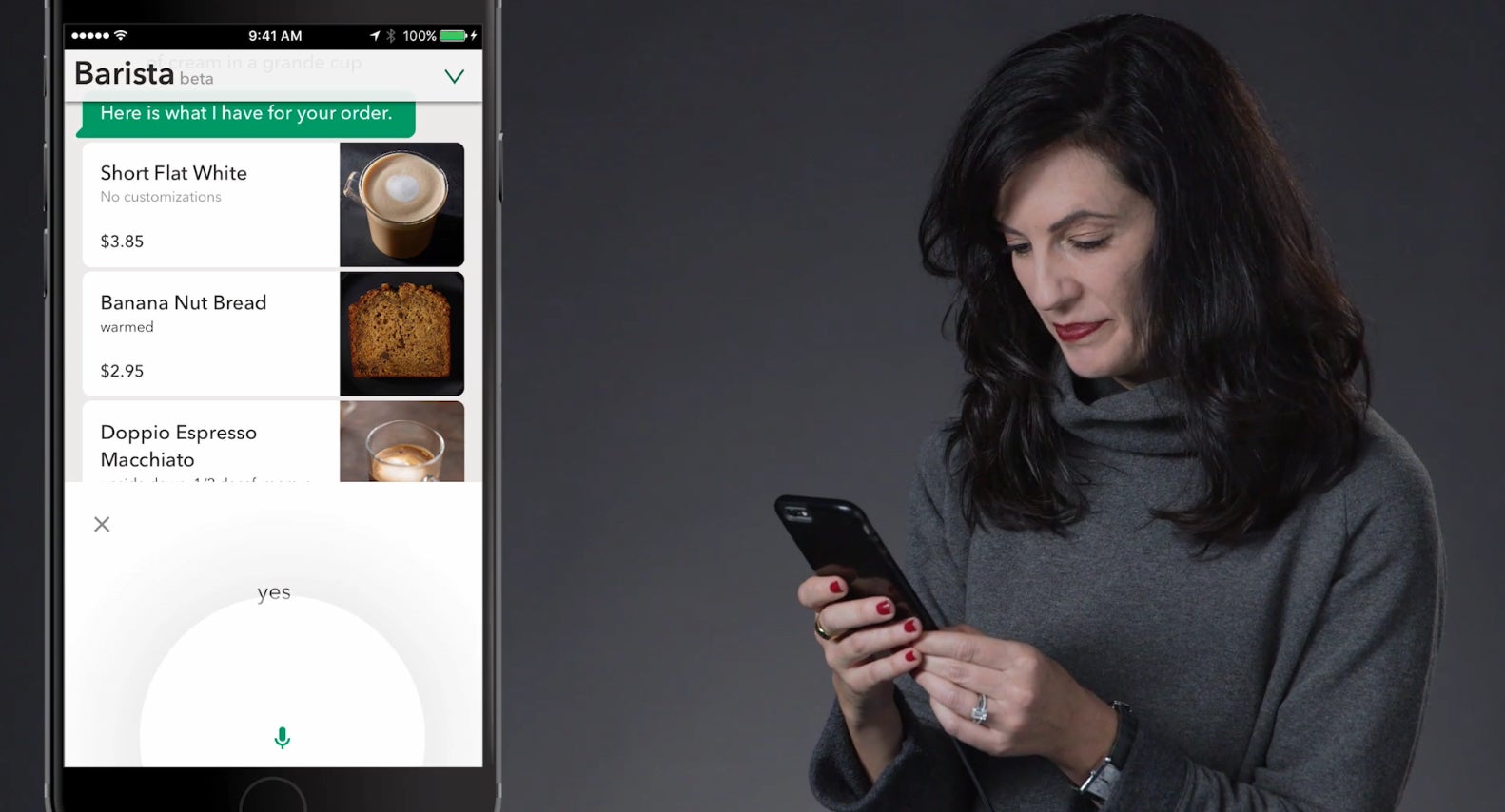 Starbucks today announced that it's updating its Starbucks mobile app with voice ordering capabilities included in a "My Starbucks barista" feature.
Part of the mobile app's Order & Pay functionality, My Starbucks barista is powered by an AI (Artificial Intelligence) engine and will let you place your Starbucks orders by voice. You can customize and modify orders before confirming them and select a Starbucks location for pickup. The virtual barista will let you know the total price of the order, and the estimated time for pickup.
For the beginning, My Starbucks barista is available to a limited number of Starbucks iOS app users across the US. A broader rollout will follow this summer. Android users will get voice ordering capabilities, too, but only starting "later this year."
source:
Starbucks