Sprint's WiMAX network is starting to go live in San Francisco
4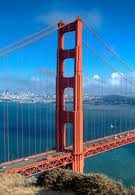 New York is currently in the final stages
of seeing Sprint's 4G network going live, but on the complete other side of the country, it looks as though the same is happening over in San Francisco.
Although Sprint hasn't officially given the word of mouth that their next generation is fully live in the city, it appears as though some areas are now being graced with the faster data connection. Various reports are indicating that the peppy signals are fairly abundant as the speeds being witnessed indoors are considerably good.
So for those owning a Sprint 4G enabled, whether it be an Overdrive unit or either of their two 4G smartphones, you can start basking in the glory of the high speed data network.
source:
IntoMobile