Sprint's Kyocera Echo announcement now on YouTube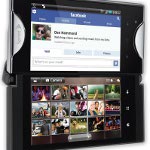 Sprint was the last carrier without amajor announcement this year and Monday's "industry first" eventwas one of the most anticipated with speculation for it ranging froman upcoming launch of a 3D handset to a Sprint iPhone. It turned outto be neither, but Sprint didn't let down expectations (toomuch)– it did reveal an industry first device with two screens.

The handset is Kyocera Echo and the full event showcasing itscapabilities is now live on YouTube so you can see what can you dowith those two screens. Check out the videos below to get a sense ofthe atmosphere and don't forget to check out hands-on video of the Kyocera Echo!
source: Sprintnow (YouTube)