Sprint service outage in New Mexico
9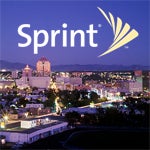 Sprint customers in New Mexico are reporting service interruptions since 5 p.m. Saturday. Customer support at Sprint has reported to some customers that a fiber optic line was inadvertently cut Saturday evening knocking service out completely.
The outage is estimated to affect cell service from Albuquerque, NM to El Paso, TX. Sprint originally said the issue would be resolved by 2 a.m. local time this morning, but according to continued forum and Twitter reports, the issue continues to persist. Some users have reported being able to access roaming service, so if you are in the affect area, be sure to check if you are in roaming before incurring additional charges.
If any of our readers in New Mexico have been affected by the outage, definitely let us know any updates in the comments below.
source:
Sprint Forums