Sprint PCS finally launches Sanyo M1

Sanyo M1 is the latest addition to the phone line of Sprint PCS CDMA carrier; we've heard about the M1 from earlier spy photos, as well as from its FCC approval, but its just now it is available on the site for purchase at $199 after rebates.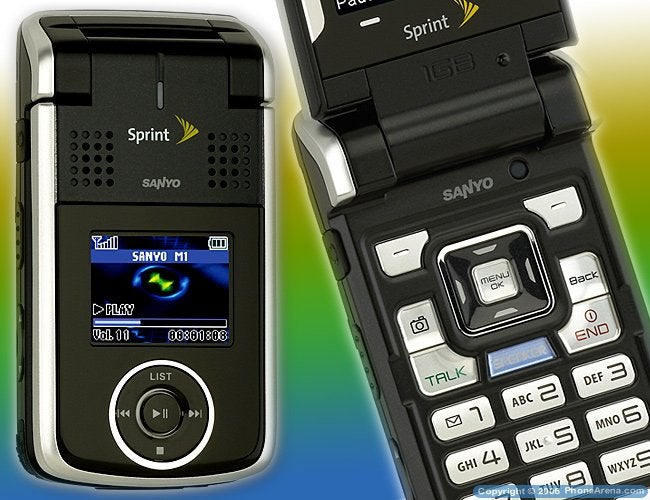 Sanyo M1 is antenna-less clamshell with thickness of 0.9" and weight of 3.8oz. It has large external color display and internal one with QVGA resolution. 1GB of internal memory can store music which is played through the stereo speakers, headphones connected to the 3.5mm stereo headphones jack (through adapter) or wirelessly via Bluetooth (A2DP support). A music-dedicated controller on the front shell is used for navigation of the player.
Source: Sprint PCS