Sprint PCS announces software upgrades over its wireless network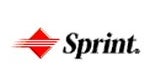 Sprint introduced the capability to deliver phone software upgrades directly over its wireless networks. Customers will be able to make software upgrades without having to go to a store. They will receive a text message after a download has occurred, directing them to simply press a button to approve the update. The update time will vary depending on the size and content of the upgrade package.
The software upgrades are currently supported on seven handsets:
VI660 by Samsung

VM-A680 by Samsung

MM-A700 by Samsung

PM-A740 by Samsung

RL-A760 by Samsung

MM-7400 by Sanyo

PM-325 by LG
The software upgrades will be available on nearly all newly offered Sprint PCS Phones as they are rolled out.
source: