Specs found for Motorola's MB200, MB300 Android phones
This article contains unofficial information.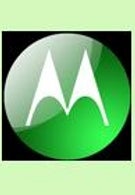 Just two days before Motorola's special announcement about its Android line-up, specs have been discovered for a pair of the company's Android powered handsets. The MB200 and MB300 both have a physical QWERTY keyboard, a Qualcomm processor clocked at 528MHz, and a touchscreen display with resolution of 320 x 480 pixels. The latter model will sport a better 5MP camera, more internal memory and have a higher quality finish than the MB200. The anticipation for the announcement in two days is the greatest for Motorola in a long time, mostly because of the buzz that has been generated by the Motorola Sholes and the Blur UI that the Shaumburg, Illinois based firm has been working on for the handset. We also might get to see the Morrison, another Android powered device that Motorola has high hopes for.
Motorola Sholes Preliminary Specifications
Motorola Morrison Preliminary Specifications
source:
CELLPASSION