Sorry for being down
34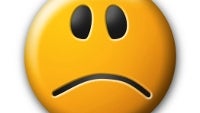 As you might have noticed PhoneArena.com was down for several hours. The problem lied with routing issues at our hosting partners, which they were working diligently to resolve, and now we are back up and running in full force.
We apologize for the absence and will examine the issues further. In the meantime, stay tuned for our continued coverage of the Mobile World Congress today, and catch up on what you might have missed on the barrage of hands-ons, camera samples and benchmarks from all the new devices we did yesterday in the
Day 1 aggregate post
.
Thank you for the patience!