Sony will sell New York headquarters for $1.1 billion
20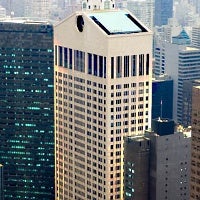 After Nokia first sold its headquarters in Finland, now it's Sony's turn to start selling out core assets for cash. Unlike Nokia however which sold its homebase in Espoo, Finland, Sony is selling the building where its U.S. office resides, not their main Tokyo HQ.
Sony will sell the 37-story headquarters in New York City for around $1.1 billion to an investor group headed by Chetrit.
Overall, the sale should yield Sony $770 million in cash, a big injection for the struggling company. The Japanese electronics maker said it will continue leasing the space in the next three years.
Chetrit Group, the buyer, also owns the famous 108-story Willis Tower (often referred to as the Sears Tower).
As to the building Sony is selling right now, it is located at 550 Madison Avenue, and until 2002 was owned by AT&T. The Japanese company bought it for $236 million.
source:
Bloomberg