Sony makes the Sony Xperia Z Ultra larger than life in new ad, and shows us how it was done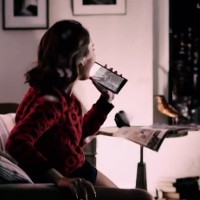 The
Sony Xperia Z Ultra
is a 6.4 inch phablet that without trickery, looks gigantic. For the latest Japanese commercial featuring the device, Sony used some tomfoolery to make it appear as though the handset was as large as a television. The Xperia Z Ultra may be humungous, but it certainly isn't the size of a large-screen T.V.
If you're the type that always wonders, "How the heck did they do that?," we call your attention to the second video, which shows you exactly how the ad was created. For both videos, check out the video slideshow below.
Recently,
Sony released a version of the Sony Xperia Z Ultra without a cellular radio
, turning the device into a tablet. Thus, the same unit is not just one of the largest smartphones in the industry, it is also one of the smallest tablets.
source: SonyJapan (
1
), (
2
) via
AndroidAuthority