Sony is still considering Windows RT, looking to find right time
10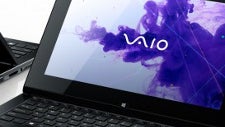 Sony is one of the few companies that is betting all of its chips on Android in mobile, and now the Japanese company clarified that it is still considering using
Windows RT
, but that depends on whether or not Sony will find the right time spot.
Sony ARM-based Windows RT products are possible in the future, according to a Sony spokesperson at a company event in Tokyo.
So far, we know about a handful of company bringing tons of new Windows 8/RT-based devices, so it might just be that Sony prefers to keep its focus on Android for the time being, while Microsoft's platform establishes itself.
source:
Engadget