Sony gives 10% discount to its European customers, valid until April 23
6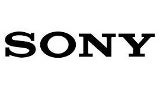 If you've been eying a product at Sony's European online stores, now's a good time to consider purchasing it, as Sony is giving you a 10% discount.
Apparently, the company's online store had been taken down one or two days ago for maintenance purposes, and is now back up. In order to apologize for the inconvenience, Sony is providing a discount code, which is going to be valid until tomorrow, April 23. The discount should work for anything you can find in the store, and yes, that includes the Sony Xperia Z, as well as the Xperia Tablet Z.
In order to purchase a product at the reduced price, you have to use the following discount code: SORRY2013
Are you, guys, planning to get anything?
via:
XperiaBlog