Sony Xperia Z1 drop test: physical survival, emotional ruin (video)
35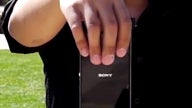 Glass and metal, meet concrete! That seems to be the moral of the story from this
Sony Xperia Z1
drop test, as the flagship handset sports a glass front and back, with metal rim around the sides.
Dropped from about 5 feet (1.5 meters), the premium materials of the handset barely registered a scratch, even when the Xperia Z1 landed flat on its screen, which with most phones
results in glass shards under your skin
if you try to operate it it afterwards.
That all-important operation part, however, the Z1 didn't get right, as the screen lit up, but wasn't showing anything of substance after the three drops it consumed.