Sony Xperia Z1 Preview Q&A: Any questions about the Z1?
78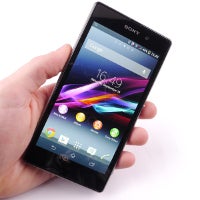 Our
Sony Xperia Z1 preview
is already posted, and most of you have probably read through it already. As we've stated in the preview, the Xperia Z1 is a promising smartphone with cool design and capabilities, although not necessarily groundbreaking.
We've tried to touch on most of its aspects, but we're sure there are still many things that you would like to know about, that haven't found a place in the preview. So, do you have any questions about the Z1? Go ahead, now's the perfect time to ask! Keep in mind that what we have is a pre-release unit of the Xperia Z1, so we may not be able to answer some questions, but in most cases, we should be able to help.
Post your questions as comments right here, and stay tuned for the follow-up post with our answers!